Decoding The Connection Between IoT & Mobile Apps
Our IoT mobile app encompass devices connectivity, remote device management, real-time analytics, and scalable infrastructure.
Simple Solutions

for complex problems
Full-Functional Mobile App Combined With Most Advanced BLE Mesh IoT Platform
Our expertise lies in developing iOS and Android applications for Internet of Things (IoT) projects, including creating smart devices that enable machine-to-machine (M2M) communications. We specialize in implementing effective IoT solutions. Our apps enable connectivity between devices that work on world's only reliable, long-range Bluetooth Mesh networking protocol. Leveraging our in-depth knowledge of both IoT and BLE Mesh technology, we have built a mobile application that enables control and monitoring of your lighting and IoT devices.
How Businesses Benefit With Our Mobile App
Experience Unmatched IoT Networking With Reliable, Long-Range Connectivity
What Makes Our IoT Application Stand Out?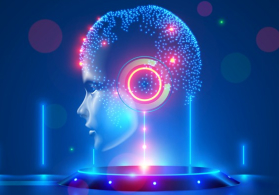 AI Integration
Our services include AI integration to help your devices make more informed decisions based on the data they generate.
Edge Computing Capabilities
Our app development services provide edge computing capabilities to help your devices process data faster and more efficiently.
Data Storage and Retrieval
MeshTek includes data storage and retrieval features that make it easy to manage and analyze data generated by your IoT devices.
Real-Time Analytics
Our system provide real-time analytics to help you make informed decisions based on the data generated by your devices.
Device Control and Monitoring
The app enables you to control and monitor your IoT devices from a single app, making it easier to manage your devices.
Customizable Dashboards
Our app includes customizable dashboards that allow you to view data and metrics that matter most to your business.
Third-Party Integration
You can integrate with third-party services and platforms to provide a seamless user experience.
Notifications and Alerts
Get notifications and alerts to keep you informed about important events and issues related to your devices.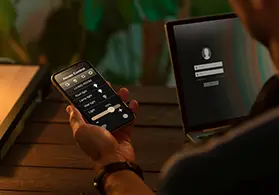 Remote Access
Our app development services provide remote access to your devices, enabling you to manage and control them from anywhere in the world.
At MeshTek, we are passionate about leveraging cutting-edge technologies to develop innovative mobile apps for lighting and IoT devices. We stand out from the crowd due to our commitment to quality, attention to detail, and dedication to delivering customized solutions to our clients. Our team of experts has years of experience in iOS and Android app development, as well as expertise in edge computing, AI, and cloud infrastructure. We strive to exceed our clients' expectations and are committed to providing the highest level of customer service.
Our App Development Methodology
Here is an overview of the IoT app development methodology based on BLE mesh protocols:
 The first step is to gather all the requirements for the IoT app development project. This includes understanding the use case, user requirements, device requirements, and the business objectives.
Based on the requirements gathered, a system design is created, which includes the architecture, features, and functionalities of the IoT app. The design should take into consideration the use of BLE mesh protocols and their implementation.
After the system design is created, a prototype of the IoT app is developed. This is a preliminary version of the app that allows stakeholders to visualize the app's functionalities and provides a basis for feedback and improvements.
Once the prototype is approved, the development of the IoT app can begin. The app should be designed to implement BLE mesh protocols, including the use of standard protocols for communication and data transfer.
Testing is a crucial step in the IoT app development process. It involves checking the app's functionalities, features, and performance. Testing should include unit testing, integration testing, and system testing.
After the testing is complete, the IoT app can be deployed. This involves the installation and configuration of the app on the target devices.
Once the IoT app is deployed, it requires ongoing maintenance to ensure its smooth operation. This includes monitoring the app's performance, fixing bugs and errors, and updating the app to include new features and functionalities.
BlueHopper offers state-of-the-art lighting and automation technology for home, business or municipality. Creative venue developers, national brand managers, and proud homeowners collectively trust and celebrate with their lighting innovations. MeshTek is a proud partner who helped Blue Hopper automate lighting controls with their BLE Mesh platform powered by the iOS and Android app.
GreenWatt Lighting aims to power educational enrichment for schools with Kid-Centric lighting solutions.
Principal Exclusive Features for Emergency
Experience the power of MeshTek Bluetooth Mesh for your lighting and IoT needs. Contact us today to learn more.